Tovah Honor Aronin, Ph.D. - Senior Editor, BMC series

Tovah Honor Aronin has been an Editor for BMC since 2016 and has been working on BMC Pregnancy and Childbirth since 2017. Before moving into publishing, Tovah received her Ph.D. from Johns Hopkins University, Baltimore, USA, where she studied calcium signaling in yeast, developing a novel microscopy probe for real-time measurement of calcineurin activity. An early fascination with Punnett squares lead to a focus on genetics, which then broadened into an interest in the communication and application of scientific research across disciplines. Tovah is an editor for the BMC series blog and is interested in promoting best practices in health care.
Senior Editorial Board Members
Ishag Adam - Qassim University, Saudi Arabia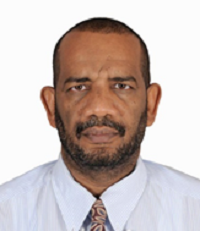 Prof Ishag Adam is a full Professor at Unaizah Medical College, Qassim University in the Kingdom of Saudi Arabia.
Professor Ishag is a holder of MD in Obstetrics and Gynaecology as well as PhD in Public Health, Division of Epidemiology and Biostatistics. Ishag's areas of interest, where he published extensively, included maternal and perinatal epidemiology.
Professor Ishag has been author or co-author on over 375 articles and 6 chapters that have appeared in peer-reviewed journals. He spent most of his carrier investigating communicable diseases during pregnancy, anemia, preeclampsia and he is known in the safety of artemisinins during pregnancy. Prof Ishag and his collaborators succeeded to move Praziquantel during pregnancy from unsafe zoon (X) to be safely used during pregnancy as per WHO guidelines.
Amir Aviram - University of Toronto, Canada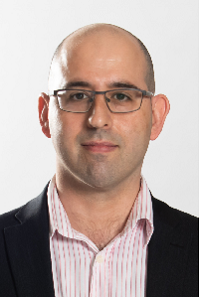 Dr. Amir Aviram graduated medical school in the Sackler Faculty of Medicine, Tel-Aviv University, Tel-Aviv, Israel. He finished is post-graduate training in Obstetrics and Gynecology in Israel, followed by Maternal-Fetal Medicine Fellowship program at the University of Toronto. He currently holds an academic position as an Associate Professor at the Faculty of Medicine, University of Toronto, and practices as a staff physician at the Division of Maternal-Fetal Medicine at Sunnybrook Health Sciences Centre, Toronto, ON, Canada.
Paolo Cavoretto - IRCCS San Raffaele Hospital, Italy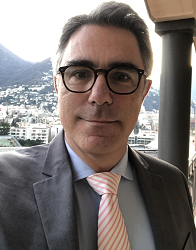 Paolo Ivo Cavoretto MD PhD is a senior consultant in Obstetrics and Gynaecology at IRCCS San Raffaele Hospital, Milan, Italy and Senior Board Member of BMC Pregnancy and Childbirth. He is also active member of the Editorial Board of Ultrasound in Obstetrics and Gynaecology (ISUOG), Associate Editor for Archives of Gynecology and Obstetrics and past Advisory Member for ISUOG. Dr Cavoretto is a member of the International Fetoscopy Working Group and Coordinator of the First Trimester Committee of Italian Society of Obstetrics and Gynaecology (SIEOG). He is involved at editorial level or as a reviewer with other international Journals as well as in several national and international multicenter scientific projects.
He attended extensive sub-speciality training as a research fellow in King's College Hospital (London, UK). He achieved the Fetal Medicine Foundation (FMF) Diploma in Fetal Medicine and the Italian Scientific Qualification of Associate Professor in Obstetrics-Gynaecology. Dr Cavoretto has commitment in clinical activity, teaching and clinical research with a broad range of interests within the obstetric field (fetal-maternal medicine and prenatal diagnosis with a focus on ultrasound; fetal echocardiography and congenital heart defects; high-risk obstetrics including fetal monitoring in labour as well as obstetric procedures and fetal surgery for spina bifida). Since the year 2006 he serves as ultrasound trainer for the FMF.
Christian Göbl - Medical University of Vienna, Austria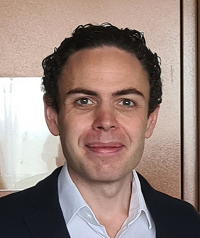 Christian Göbl is associate professor and senior consultant at the Department of Obstetrics and Gynaecology, Medical University of Vienna. He graduated in Human Medicine in 2008 and holds a Ph.D. degree in Endocrinology and Metabolism as well as a M.Sc. degree in Medical Biometry and Biostatistics. He is the head of the metabolic research group with strong research focus in gestational diabetes mellitus, obesity as well as pregnancy in women after bariatric surgery. Another research activity is in the assessment of novel methods to describe the major components of glucose metabolism. He joined BMC pregnancy and Childbirth in 2017 and is a Senior Board Member since 2020.
Vishnu Khanal - Menzies School of Health Research, Australia and Nepal Development Society, Nepal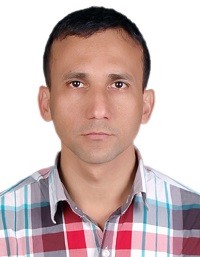 Dr. Vishnu Khanal is a public health researcher in Menzies School of Health Research, Australia. He has completed his PhD (public health) from Curtin University, Western Australia. Prior to PhD, he has completed Maser of Public Health (Applied Epidemiology and Biostatistics with distinction), Master of Sociology and Anthropology and Bachelor of Public Health. In his current research, he is working towards increasing access to Comprehensive Primary Health Care using digital technologies among Indigenous Australians living in remote and very remote communities. He has significant experience in maternal and child health, primary health care, breastfeeding, international health and nutrition from his previous work with UNICEF, CARE International, and the Ministry of Health and Population Nepal. Vishnu's areas of interest, which he has published extensively, include inequity in the access and utilisation of health services, global health, and maternal and child health.
In addition to his role at Menzies School of Health Research, Vishnu is a founding member of the Nepal Development Society which is one of the leading research organizations in non-communicable disease prevention in Nepal. He joined BMC Pregnancy and Childbirth in 2014 as an Associate Editor and has been contributing since then.
Ashraf Nabhan - Ain Shams University, Egypt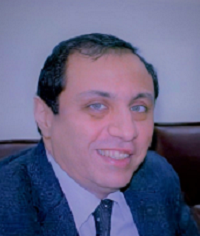 Ashraf Nabhan is a Professor of Obstetrics and Gynecology at Ain Shams University, Egypt. He is a consultant of Obstetrics and Gynecology at the University Hospitals. His university hospital is one of the largest maternity hospitals in the Middle East and Africa with more than 16,500 births per annum. Nabhan's areas of interest, where he published extensively, include high risk pregnancy and operative obstetrics. He is a world expert in synthesized evidence and in developing evidence-based clinical practice guidelines. Among many credentials, He is the founder and director of Egyptian Center of Evidence Based Medicine (ECEBM), renowned as a national and regional center of excellence in Evidence Based Healthcare. His center is a member of Global Evidence Synthesis Initiative (GESI) network and The Partnership for Reproductive, Maternal, Newborn, Child & Adolescent Health (PMNCH). His center produces and disseminates systematic reviews of research evidence in health care, supports policy making and guideline development and provides training to strengthen research capacity and provides peer mentoring in evidence synthesis and guideline development.
Hora Soltani - Sheffield Hallam University, UK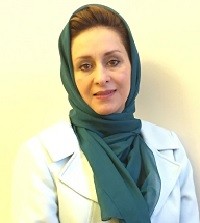 Professor Hora Soltani holds the Chair of Maternal and Infant Health in Sheffield Hallam University. She is a Senior Board Member for BMC Pregnancy & Childbirth, Co-Chair of the International Confederation of Midwives - Research Standing Committee (ICM-RSC) with a history of working as an advisor for the World Health Organization on several guideline developments, and as a member of Human Reproduction Programme Alliance for Research capacity Strengthening and Steering Committee. Through her 20 year research experience, she has led interdisciplinary projects in collaboration with a wide range of disciplines from "Design and Technology, Psychology and Nutrition Sciences" whilst retaining a thematic integrity with the core aim of enhancing care standards and reducing health inequalities for mothers and their babies. Using both qualitative and quantitative approaches, her main areas of research include postpartum haemorrhage, weight and physical activity during pregnancy and maternity care models particularly for vulnerable groups of women (e.g. those with obesity, of young age or from ethnic minorities).
Jos van Roosmalen - Athena Institute VU University Amsterdam and Department of Obstetrics, Leiden University Medical Center, Leiden, the Netherlands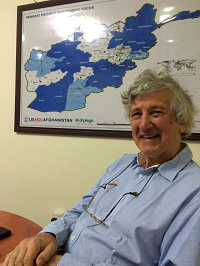 Jos van Roosmalen is emeritus professor of Safe Motherhood and Health Systems at VU University Amsterdam and a retired consultant obstetrician in the department of Obstetrics, Leiden University Medical Center, the Netherlands.
He published extensively on Safe Motherhood issues in low and high income countries and is a (co-)promotor of 25 Safe Motherhood theses, written by students of both the Northern and Southern hemisphere. He is a Senior Board Member of BMC Pregnancy and Childbirth.
Among many credentials, he is a founder of the Dutch Working Party for International Safe Motherhood and Reproductive Health (since 1987), he was the Chairman of the Maternal Mortality Audit Committee of the Netherlands Society of Obstetrics and Gynecology (2001-2016) and a co-founder of the International Network for Obstetric Survey Systems (INOSS) in 2010. He was a board member of the Netherlands Society for Tropical Medicine and International Health (1992-1998). He acted as technical advisor to WHO for Maternal Near Miss (2015) and Maternal Sepsis (2016). He works as a consultant for CCBRT Capacity building for emergency obstetric care in Dar es Salaam, Tanzania and for WLF's Maternity care project Thamini Uhai in Tanzania.